LOCAL.
We're proud to be local; From management to service teams, Heave away is entirely based in NL. We understand the challenges of doing business in this province, and we're here to make sure waste removal isn't one of them!
RELIABLE.
We care about being a part of how you do business. Heave Away will work with you to determine a pickup schedule that works for your business and no fuel surcharges means we're focused on efficiency and not unnecessary disposals.
SUSTAINABLE.
Waste management means finding innovative solutions to responsibly deal with all types of waste materials. We're continually learning,  innovating, and researching new technologies to ensure we're doing our part to be a boost for businesses, not our carbon footprint. We have recycling programs, educational resources, and a team of qualified waste management specialists to help.
Learn More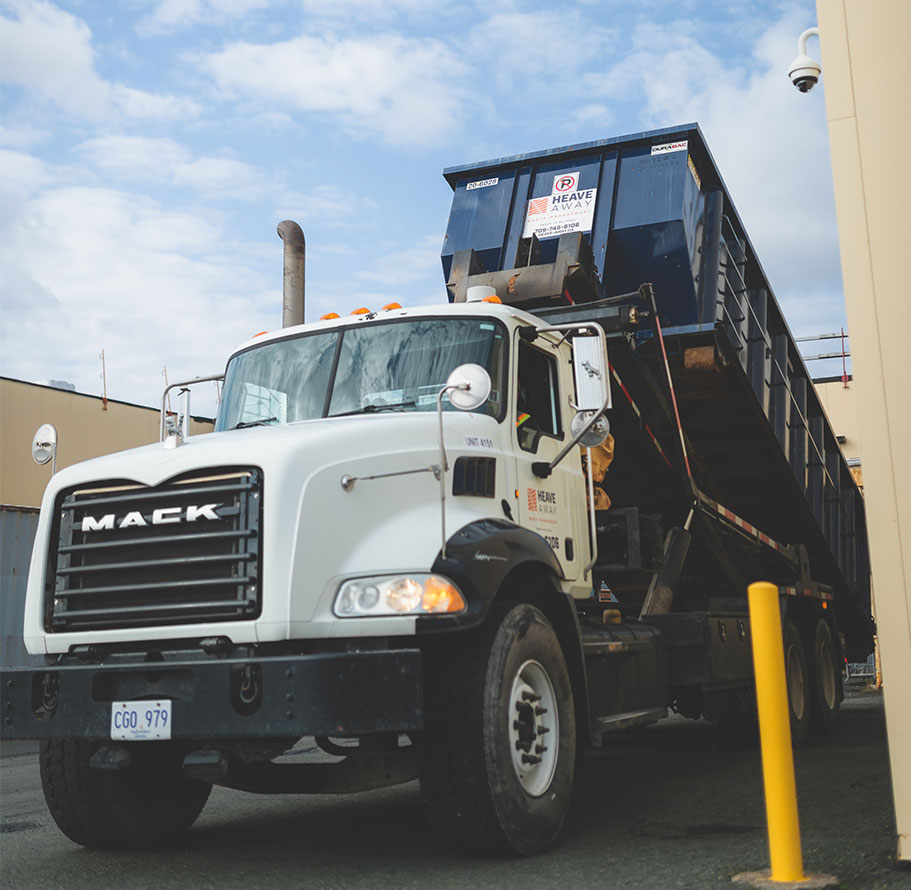 Heave Away isn't just another waste management company! We are industry leaders who are passionate about helping people and organizations achieve their sustainability goals. We offer a variety of services that can help companies reduce their environmental impact, from waste audits to recycling programs. We are here to help everyone make a difference. Would you like to be a part of the team?
Learn More